Saves upto 60% electricity
A cost effective technology that provides feasible solutions for reducing electricity cost, attaining higher efficiency and enabling off-the-grid usage of electricity in an articulate manner.
Save Electricity
Reduce electricity charges of air-conditioners by 25%-60% depending on usage pattern.
Save money
SolDrive provides 2X advantage at 1/3 price.
World wide access
Can be controlled and moniterd through mobile app over the world.
Secure
Role based access control via the Web, Android and iOS platforms.
Product Photos
We have installed our device at various locations, including LUMS boys hostel and we have shown promise. Following are the few photographs of the locations where we have installed our product.
Awards and Affliations
We are affliated to various amazing organizations and we have been awarded with many awards.
News and Activities
SolDrive is actively involved in community building and there we organize various activities. You can read about it in this section.
TIP Summit 2020 Energy Tech Winner
SolDrive won an award at TIP Summit 2020 which is an initiative launched by The UAE Ministry of Economy and The Department of Economic Development, Abu Dhabi in line with the UAE National Strategy for Innovation.Read more.
SolDrive joins hands with Moawin
We singned an Memorandum of Understanding (MoU) with Moawin Facility to provide installation and after-sales support of the product. This news was featured in Profit by Pakistan Today.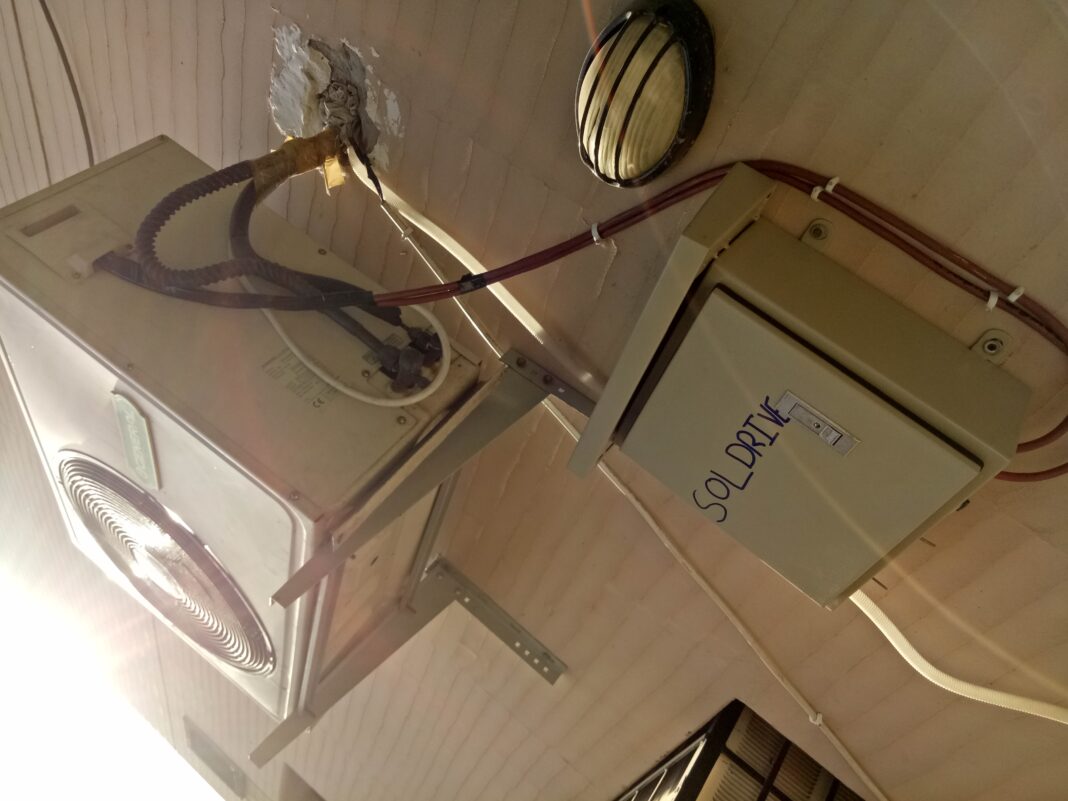 Unveiling of New technologies
In this event we unveiled our new amazing IoT enabled technolgy. We demonstrated how it works, how to connect via app and how to get benefit of this new technolgy.